Waikato Hospital takes on the X-Tack Helix System
May 15 2022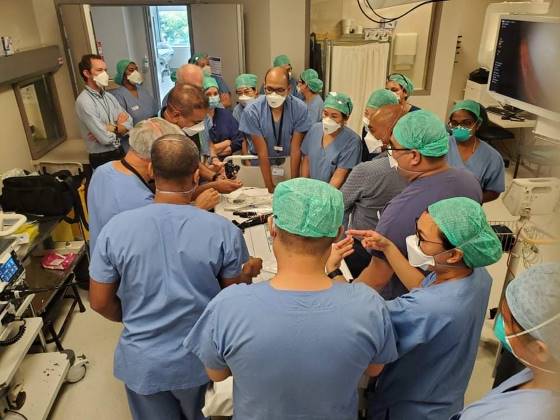 Surgical Supplies is pleased to announce that the X-Tack Helix system is now being used in Waikato Hospital by Gastroenterologists. This is the first Hospital to be offering this in New Zealand and first X-Tack system Surgery to be available.
X-Tack allows for suture-based, deep submucosal and intramuscular enhanced fixation through a standard gastroscope or colonoscope. Designed specifically for applications in the upper and lower gastrointestinal tract, X-Tack delivers precision to your defect closures.

Earlier this year, Surgical Supplies Sales Rep, Lokesh trained medical staff at Middlemore Hospital on the X-Tack Endoscopic HeliX Tacking System by Apollo Endosurgery.